I remember when I collected comics, and kept them in an ottoman in my bedroom. I liked a varied selection. There was a comic, a little bit like the Beano. My favourite comic was called Misty.
I brought this comic from edition one, and it was full of horror stories, which is weird because I don't like watching horror movies now. Maybe it was because most of the protagonists in Misty were female, and it was nice to see that for a change. It was designed for girls to read and lasted about two years. It wasn't all about romance either, and had some cool puzzles inside.
I grew up in the seventies/eighties and most of the comics were designed for boys.
The other comic I read was Jackie. From what I can remember it was very teenage angst. There was even a problem page teens could write into with their problems. I think is still around today.

Last, but by no means least were my Starsky and Hutch magazines. A television show in the late seventies and early eighties; I was distraught when it ended, but then I was only sixteen.
I was given a collection by my best friend's big sister. She was moving to America, and knew I was a big fan too. I read, and re-read every story, and comic strip in there. Up until last year I kept them all, but we were moving, and they were only even left in the box, so I gave them away.
I'm still a fan of Starsky and Hutch though, and love watching the old re-runs when they appear on television. I was given a DVD box set and binge watched all of them.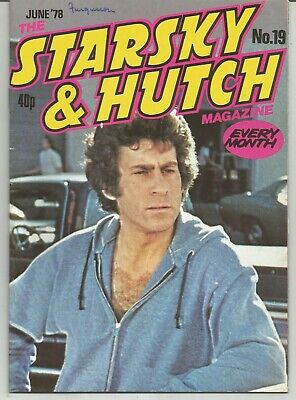 As I grew up I got rid of my Misty comics, including a first edition – I was walking past a shop a few years ago and it was on sale for £40. Should have kept them, but then none of us were aware our magazines, or childhood toys, would be worth something.